This page has the links to all the resources mentioned in the book. If you find any broken links please let me know, email me at: alan@autismsparks.com
If you don't already have a copy of the book, get yours now by clicking the appropriate link below.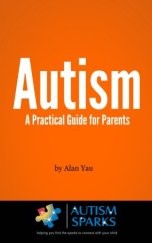 available on amazon.com on amazon.co.uk
---
Chapter 1 – What Is Autism?
The Curious Incident of the Dog in the Night-Time, A novel by Mark Haddon
This is a wonderful read about a child with autism (although this is never explicit in the book), trying to solve a mystery. The book is very insightful about how confusing and confused our world is from the viewpoint of someone with autism.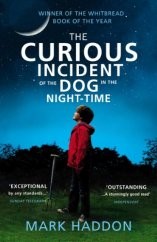 Available from amazon.com and amazon.co.uk
A is for Autism, a short film by Tim Webb which includes individuals with autism talking about their sensory experiences.
Watch all 11 minutes of it:
Making Sense of Sensory Behavior
Download this useful booklet free from Falkirk Council.
Raising a Sensory Smart Child, by Lindsey Biel and Nancy Peske For a more comprehensive guide to sensory issues, get this practical, parent friendly book.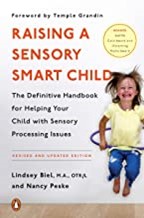 available from amazon.com and amazon.co.uk
Sensory Overload
Ever wondered what sensory overload might be like? Watch these 2 video simulations.
---
Chapter 2 – Intensive Play
Rocket Balloons
These make the most amazing sound as they whizz about the room – you can get them in toy shops, or on amazon.com or amazon.co.uk.
If you can find flying saucer balloons, these are a great alternative – they spin round and round while they deflate, making a fantastic sound at the same time.
---
Chapter 3 – Attention
This chapter was inspired by Gina Davies of Attention Autism. Gina has developed an approach to working with children with autism that is fun, motivating and effective. To find out more, check out her website ginadavies.co.uk
Here are a couple of science websites that will give you great ideas to try, especially with an older child:
Steve Spangler Science website
---
Chapter 4 – Make It Visual
Visual Strategies for Improving Communication, book by Linda Hodgdon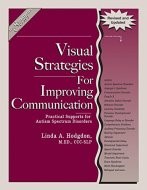 This book is a quite expensive, but it has a wealth of information about visual strategies. Available on amazon.com and amazon.co.uk
Pictoselector
There's no need to buy a very expensive program to make your symbol cards. Pictoselector is great free program – which includes a large range of symbols.
Download it here.
Now, Next Board
Easily make your own now, next board with a piece of card. If you want a template, you can download one here, but it's really not necessary.
Calendars
Buy an office calendar with squares for each day that you can write in, or print these calendars to use:
Velcro
Sticky velcro is so useful for visuals that you should consider buying them in a bigger pack. They are available in rolls which is probably the most cost-effective. They are available on amazon.com and amazon.co.uk.
---
Chapter 5 – Well-Being
Dancing Raisins
Ever watched raisins dance? Clever little things.
Mentos
Watch what mentos mints do to fizzy drink:
---
Chapter 6 – General Strategies
There are currently no links for this chapter.
---
Chapter 7 – Behaviour Concerns
The Incredible 5 Point Scale, book by Kari Dunn Buron and Mitzi Beth Curtis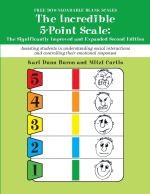 Ideas for helping your child to grade their own experiences and to understand what responses are appropriate, available from amazon.com and amazon.co.uk.
Blackout Blinds
If you are struggling with getting your child's room dark enough, try using blackout blinds, available from amazon.com on amazon.co.uk. The sucker attachments make them easy to use anywhere.
Sleep Better, book by V Mark Durand
An excellent guide to helping your child to sleep better, available on amazon.com and amazon.co.uk.
People with Autism Behaving Badly, by John Clements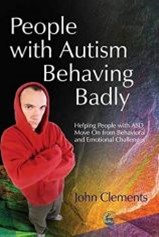 An excellent guide to understanding and tackling behavior difficulties, written by one of the people I respect most when it comes to behaviour issues. Available on amazon.com and amazon.co.uk.
---
Chapter 8 – Technology
Apps for Autism, book by Lois Jean Brady
If you're serious about using Apps to help your child with Autism, then this is a really useful resource. Lois has organised a wealth of apps into categories that will help you to consider uses you probably haven't thought of. Available on amazon.com and amazon.co.uk
However, the book is several years old now, and new apps are developed all the time, so some research on Google with your individual needs may be worthwhile.
---